Joint Insolvency Examination Board success for Meston Reid & Co
A University of Aberdeen law graduate has become a qualified insolvency practitioner after passing two sets of rigorous exams.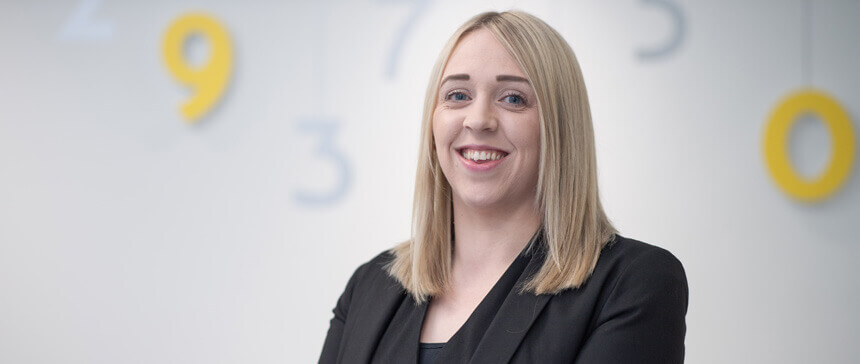 Sarah Bedford, a senior insolvency services supervisor at Aberdeen-based chartered accountancy firm Meston Reid & Co, passed the UK Joint Insolvency Examination Board's corporate insolvency and personal insolvency exams.

Sarah was one of only two Scottish-based candidates to pass both JIEB exams in the 2018 sitting, with the results only recently published. The success means she can apply to become a licensed insolvency practitioner.
Michael Reid, managing partner at Meston Reid & Co and one of Scotland's leading insolvency experts, said: "I am delighted that Sarah's hard work and commitment has been rewarded. The double success enhances the level of expertise within our insolvency team. The JIEB exams are notoriously difficult, as they should be, and to pass both at the same time is a first-class achievement."
Sarah, who has worked at Meston Reid & Co for eight years and was a prize winner in the CPI (Certificate of Proficiency in Insolvency) exams in 2012, said: "I'm delighted to pass the JIEB exams. I decided to attempt both papers in one sitting which involved a tremendous amount of effort, but the outcome was worth it.
"I am looking forward to focusing on a range of larger and more complex insolvency assignments. I enjoy the attention to detail required in projects, the unpredictable nature of insolvency appointments and working alongside my colleagues in the insolvency team."
Meston Reid & Co provides a range of both corporate and personal insolvency, restructuring and debt advisory services.