Meston Reid & Co: Why accountancy is a great career choice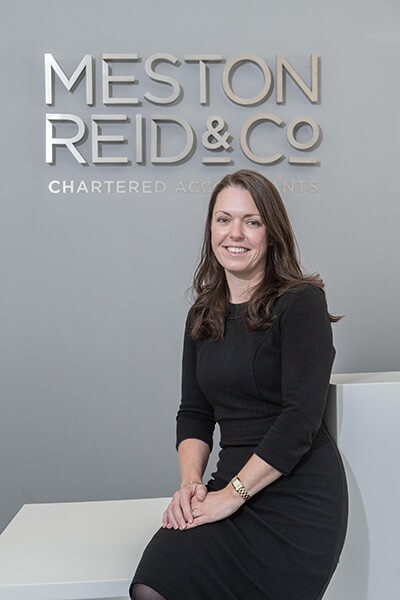 Accountancy isn't going anywhere. Businesses will always need specialist expertise to help them manage their accounts, interpret tax laws and advise them on the best way forward in terms of their financial strategy.
However, things are changing in one respect. Gone are the days where an accountant would sit at a desk all-day long with stacks of paper piled in front of them. The profession has evolved and today, an accountant is pivotal in managing information and helping organisations make informed business decisions.
Aberdeen-based Meston Reid & Co has a track record of supporting the next generation of accountants – it has accepted placement students from Robert Gordon University's (RGU) Accounting and Finance degree in all but two of the past 25 years and supported their development into the modern-day profession.
So why should you consider following in their footsteps and think about accounting as a career option?
First of all, it's not easy – but the hard work is worth it. Applying yourself and deciding to take on a career in accounting can equip you with a professional qualification, help you to develop business acumen and build transferable skills. Today it can open you up to an immense range of opportunities. There are multiple avenues of accounting, a broad range of roles and a variety of industries you can work within – accounting, audit, tax or insolvency in either practice or industry, across a variety of sectors.
As previously mentioned, accountants are always in demand so you should have no shortage of job opportunities. Also, if money is a motivator, then a career in accounting can be very financially rewarding with high earning potential.
Louise Smith, business services manager in the audit and accounts department, was Meston Reid & Co's first student placement before going on to gain her Accounting and Finance degree from RGU. After university, she became a qualified chartered accountant with ICAS through a traineeship with Meston Reid & Co. She says it has been an excellent career choice.
Louise said: "I really enjoyed my training with Meston Reid & Co and couldn't recommend a career in accounting more. It's not what people think – the opportunities that can be opened up to you once you have a qualification to your name are incredible.
"Our trainees are reaping the benefits of training within a smaller firm, becoming a valued member of the team and gaining exposure to different roles and industries. In my opinion, they are gaining a well-rounded experience."
Meston Reid & Co also offers a Graduate Apprenticeship Scheme in which students work for the firm while studying for a degree in Accounting and Finance and undertaking professional exams. The apprenticeship is a collaboration between RGU, ACCA (the Association of Chartered Certified Accountants) and ICAS. The whole process takes five years. The firm currently has 10 trainees across its audit and accounts, tax and insolvency departments. They are all at different stages, undertaking a mixture of ICAS and ACCA exams.
Meston Reid & Co also has two members of staff undertaking the RGU Graduate Apprenticeship scheme and one placement student from the university. The firm is due to take on a new placement student in the summer of 2022, as well as two new graduates who will carry out their ICAS exams – one is a returning placement student.
Another benefit of considering a career in accountancy is that an accounting qualification is fortunately something that travels well and either full-time or fixed-term relocation is a possibility.
Meston Reid & Co is a member of Nexia International, a global network of accounting and consulting firms. This has seen charted accountants at the firm to work and gain experience with other firms in cities from Dublin to San Francisco. Meston Reid & Co has trained over 50 placement students and graduates since it started its training programme in 1997.
If you're looking to start a career in accountancy and finance, Meston Reid & Co has a number of vacancies coming up. For more information, please contact Louise Smith: smithl@mestonreid.com